Gary Webb, A.A., Th.G., B.S., B.D., Th.M., Th.D.
I hold Bachelor's, Master's and Doctoral degrees in pastoral studies and New Testament from Baptist Bible College, Luther Rice Seminary, and Andersonville Theological Seminary. I have taken additional studies through Liberty University, Abilene Christian University, and Dallas Baptist University. I also served 20 years of active duty in the United States Navy before retiring in 1996. I served 19 years in full-time pastoral ministries — three as associate pastor and 16 as senior pastor. While in the Navy, I served as a substance abuse counselor, financial counselor, and a Master Training Specialist. I am certified as a volunteer Disaster Relief Chaplain by the North American Mission Board of the Southern Baptist Convention. After my wife's traumatic injuries from an automobile accident in 2008, I continued a full-time pastorate for another four years before resigning to care for her. Since then, I have written and published 11 books.
Blake Loy, M.A. Biblical Language
I am passionate about clear Biblical teaching, clear annunciation of the gospel, and the bold proclamation of Jesus Christ's supremacy over all things. After graduating from Midwestern Baptist Theological Seminary with a Master's in Biblical Language, I matriculated directly into the PhD program. During my first year of doctoral seminars, however, I felt an acute call to medical missions. I am currently completing a Master's in Biomedical Science with a goal to begin medical school this Fall. In addition to my current role as Worship Pastor at Tower View Baptist Church, I have served in music and teaching roles at three other evangelical churches.  My wife, our five daughters, and I currently reside in Kansas City, Missouri. We are seeking God's leading in our lives.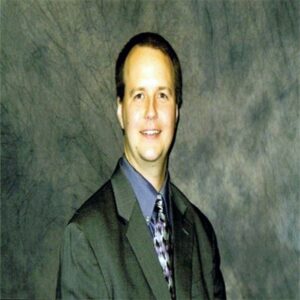 Bryan Kirby, B.A. Theology, M.A. Theology
I hold both Bachelor's and Master's Degrees in New Testament Theology from Freed Hardeman University in Tennessee. I have served as a preaching minster for congregations in Mississippi, Missouri and Louisiana over the past 15 years. I have participated in short term mission trips to Honduras, El Salvador and India. In 2005, I served as a chaplain for the U.S. Public Health Service during Hurricane Katrina.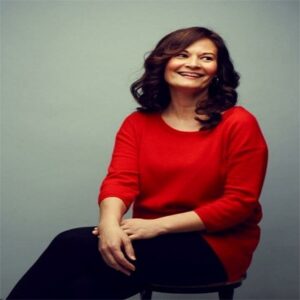 Enid Bozic, M.A. Teaching
I bring more than 16 years of experience from a variety of industries including non-profit and education. I consider myself a global citizen, growing up bi-cultural and bilingual in countless cities and having traveled to 13 countries. In 2011 I helped host a religious seminar at the U.S. Department's Foreign Service Institute in Arlington, VA where more than 850 foreign diplomats were in attendance. I am a lifelong learner and teacher of the infallible, divinely-inspired Word of God and I seek to infuse others with a passion to live for Christ. In addition to my Master's Degree in teaching, I hold a Bachelor of Science in Journalism and a Bachelor of Arts in International Affairs.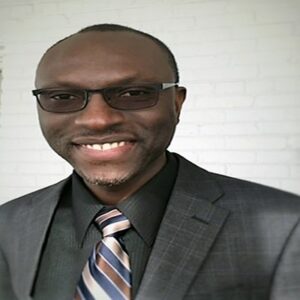 Kelvin Kings Mulembe, M. Div.
Born and raised in Zambia before migrating to the USA, I graduated from the University of Zambia with a Bachelor of Arts in Special Education and History and earned a Postgraduate Diploma in International Human Rights Law. I am a faith leader and nonprofit professional, with ten years of practical ministry and educational experience in faith-rooted missions, international development and human rights. I most recently attended Wesley Theological Seminary in Washington D.C., where I obtained a Master of Divinity with honors, specializing in urban ministry and missional theology.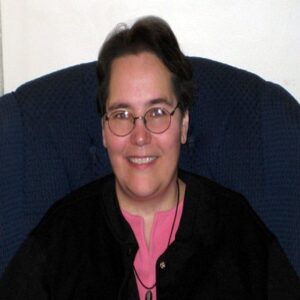 Rev. Tisa M. Anders, Ph.D.
I earned my Master of Divinity from Iliff School of Theology and am ordained in the Christian Church (Disciples of Christ). I received my PhD in Religion and Social Change from the University of Denver/Iliff in 2002. I remained in active community ministry for 20 years in the Denver, Colorado area. To begin, I worked in prisons for twelve years through the organization, New Foundations Nonviolence Center. We provided the Alternatives to Violence Project (AVP) in prisons and the community along with a visitation program at Denver County Jail. I was on staff as Executive Director, and a certified AVP trainer (volunteer). Next, I directed Colorado Women's Agenda (CWA) advocating for fair, comprehensive services and rights for women and girls. The Greater Denver Interfaith Alliance then caught my attention. This Christian-Muslim organization worked with ex-offenders of color in providing holistic services as they re-entered society. Currently, I do guest preaching as well as minister to families in times of transition by performing weddings and funerals.
Martin Murphy, M. Div.
I have a B.A. in Bible from Columbia International University and a Master of Divinity from Reformed Theological Seminary. I spent nearly thirty years in the classroom, the pulpit, the lectern, the study, and the library. I now devote most of my time to writing books. I have authored twelve books relative to doctrine, theology, and apologetics.

Dr. Joseph M. Krol
, D.B.S.
I earned my Doctorate in Biblical Studies from Colorado Theological Seminary in 2014. I also earned my Masters in Clinical Christian Counseling in 2010. I currently served as the Teaching Pastor at a Southern Baptist Church in Springfield, IL. My heart is to teach in a way that the spiritually mature can continue to grow without going over the heads of those who are feasting on "Spiritual milk". I believe in "unpacking" passages to better help the church understand and grasp God's Word, as described in Nehemiah 8:8. I also had the opportunity of leading a Christian Counseling office that ministered to individuals and families in need. Education hasn't always been a priority for me. When I was 17 years old, I dropped out of High School and lived several years without a high school education. Today, I am a living testimony that "I can do all things through Christ who strengthens me". I understand the struggles of wanting to give up on education; but I also understand the benefits of perseverance.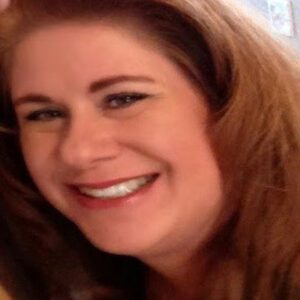 Michelle R. Amaro, M. Div.
I hold a Bachelor of Theology and Master of Divinity from Summit Bible College in Bakersfield, CA. I enjoy thought provoking essays, poetry and journal writing on a variety of topics from everyday life as well as challenging my students to be constantly renewing their minds with the insight of God's Word and the Holy Spirit.
I have worked in the court system, served as a hospice counselor, taught college level courses, and have owned my own small business. Each opportunity has brought new insight and meaning to the path that the Lord has set for my life and I find renewed strength in following a faithful God.

James Roberts, M.C.S.
I hold a Master's Degree in Computer Science from Yale University and a Bachelor's Degree in Business from the Jesuit institution, Fordham.  I have been educated thoroughly in the Jesuit tradition, mastering  topics including but not limited to, "The Gospel of Mark"and "The History of the Bible".  I am also the founder and owner of WestPalmWebDev – a web development firm in Palm Beach, FL. My history in academia includes tutoring professionally at the graduate level in computer science for the University of New Haven's Center for Learning Resources, and teaching assistantships in several capacities at the undergraduate and master's levels.

Ilze Lyell, M.Sc. (Nutr&Diet)
I'm passionate about Biblical Health and Dietary Principles. My qualifications include both Bachelor and Master's Degrees in Human Nutrition and Dietetics from the University of the Free State, South Africa, as well as a diploma in Life Coaching from the Life Coaching Institute in England.
From 2010 to 2013 I worked for the South African Government (in the Department of Health) as a Registered Dietician, and I have had a non-profit private practice for the past five years (2011–2016).

Dr. Will Sassman, M.Div., Ph.D.
I have 18 years of experience in the area of finance. After accepting Jesus Christ as my Lord and Savior in 2010, I began researching the topic of finances in the Bible. It was then that I became acutely aware that I needed to accumulate an extensive background in the area of Biblical Studies and pursue a deeper understanding of God's view on finances. I attended International Christian College and Seminary, earning my Master's in Divinity in 2014 and have since completed my Doctorate in Church Administration with ICCS. I recently authored a book for tax-exempt organizations.